Bridgentech Services for IT in Manufacturing
We seamlessly blend technological expertise with a deep understanding of the manufacturing sector to provide innovative, tailored IT solutions that drive operational excellence and business growth. Unlock your full potential in the digital era with Bridgentech.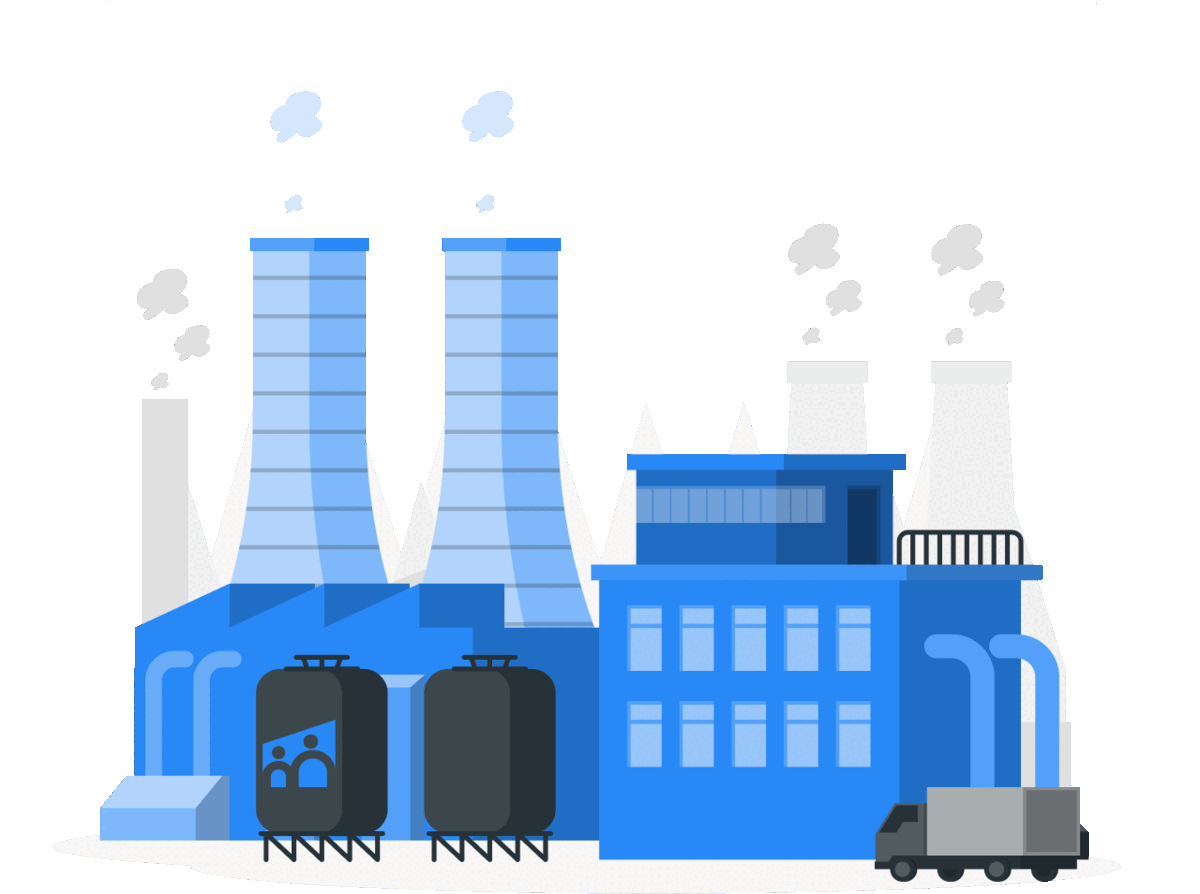 Discover the Digital Transformation: Embrace the digital era with Bridgentech. We blend technological expertise with deep manufacturing insights to deliver tailored IT solutions for operational excellence and business growth.
At Bridgentech, we translate technological complexities into seamless operations for the manufacturing sector. Let's explore our core offerings:
Bridgentech Areas of Focus in IT in Manufacturing Domain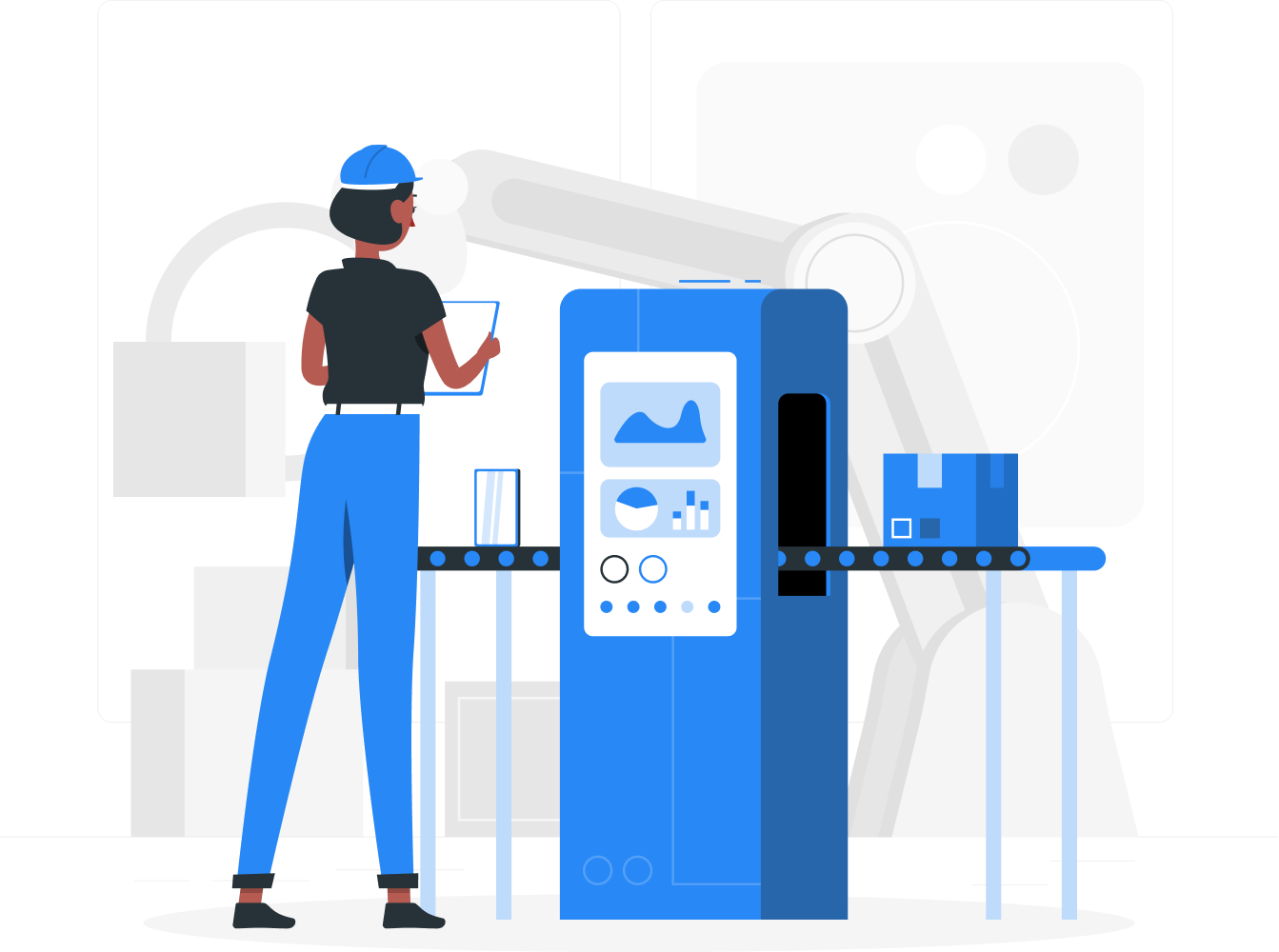 Industry 4.0
We employ the latest technologies to create interconnected, automated, and efficient manufacturing ecosystems that are truly future-focused.
Industrial IoT
We harness the power of IoT to optimize production processes in real-time, reducing downtime and boosting overall efficiency.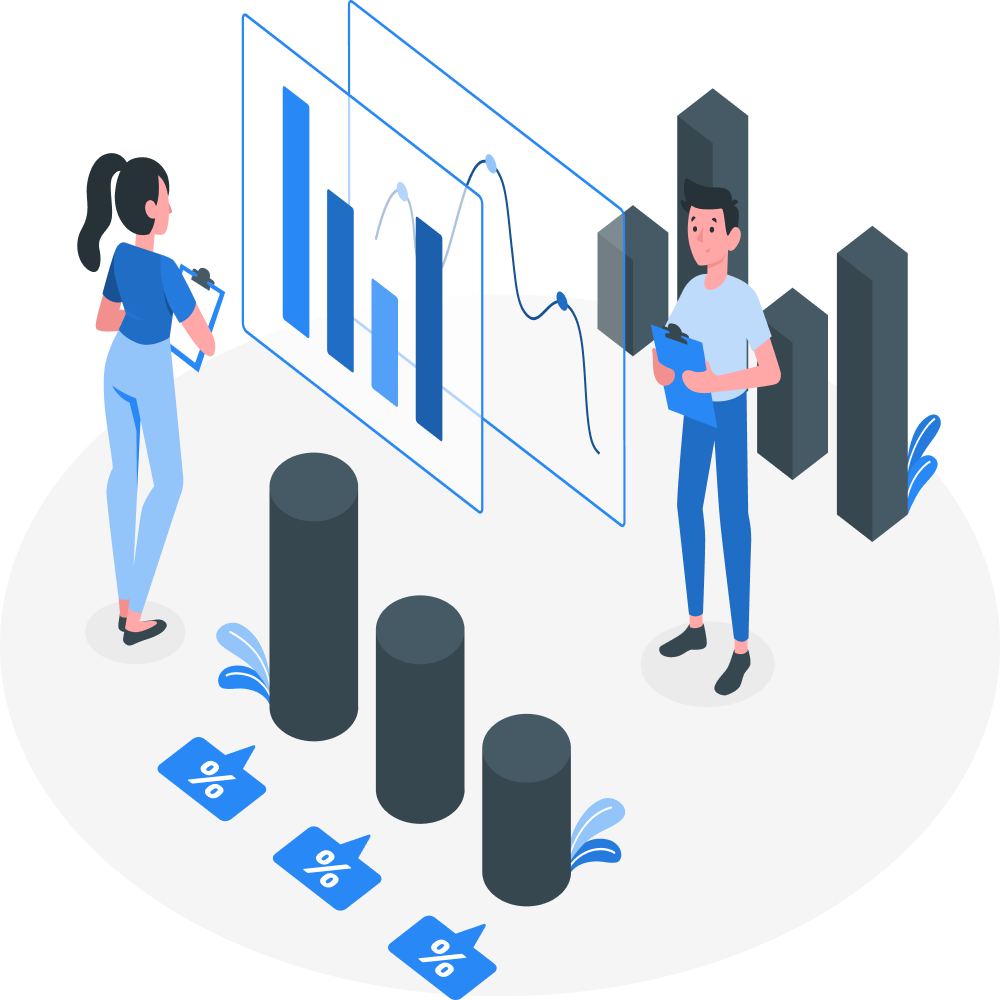 AI and Data Analytics
By leveraging AI and robust data analytics, we empower manufacturing firms to make smarter, data-driven decisions that enhance operational efficiency.
Adaptable IT Infrastructure
We provide scalable and adaptable IT infrastructures that can grow and evolve in line with your business needs, ensuring sustainability and success in the digital era.
Workforce of the Future
The digital transformation of manufacturing is creating a demand for new skills and roles. Uncover the top IT roles driving this change.
Full Stack developers proficient in HTML/CSS, JavaScript, and frameworks like React or Angular, along with backend languages such as Python, Ruby or Node.js, build comprehensive software solutions, enhancing the integration and functionality of manufacturing IT systems.
IoT specialists utilize technologies like Cisco, Siemens, IBM, and Bosch to implement and manage IoT devices, enhancing operational efficiency.
AI engineers, skilled in Python, R, and TensorFlow, harness AI to develop algorithms for predictive maintenance, quality assurance, and more.
Data analysts, proficient in SQL, Excel, Tableau, and R, extract actionable insights from complex data sets for strategic planning.
Experts in cybersecurity tools like FireEye, Norton, McAfee, and Avast ensure the protection of sensitive data and systems from evolving threats.
Cloud architects with experience in AWS, Google Cloud, Microsoft Azure, and IBM Cloud design and manage cloud infrastructure, facilitating scalability and efficiency.
Bridgentech Propreitary '5F' Strategy Framework in Tech Recruitment
Focus
Address short-term contingencies and long-term sustainability with targeted resource allocation.
Find
Explore beyond resumes, seeking exceptional resources and benchmark-worthy specialist organizations.
Filter
Pinpoint talent by considering not only technical skills but also soft skills, adaptability, and global exposure.
Fit
Utilize industry connections to offer comprehensive tech, language, cultural training, and seamless project management from day one.
Flex
Tailor delivery plans and resource migration to align with clients' core teams and requirements.
Our Services for Manufacturing Industry
Enjoy peace of mind with Bridgentech's managed IT services. We handle your IT systems so that you can focus on your core manufacturing operations.
Maintenance & Optimization: Ensure smooth running of your IT infrastructure for efficient operations.
Cybersecurity Management: Keep your sensitive data and systems secure from threats.
Tech Upgrading & Integration: Stay ahead of the curve with the latest industry trends and advancements.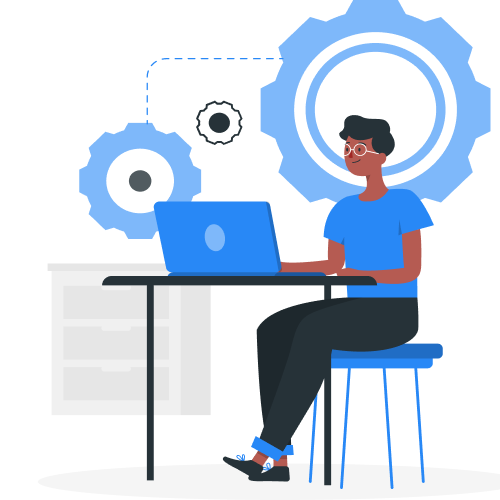 Boost team efficiency in developing and testing high-quality code and applications compatible with various architectures and tech stacks.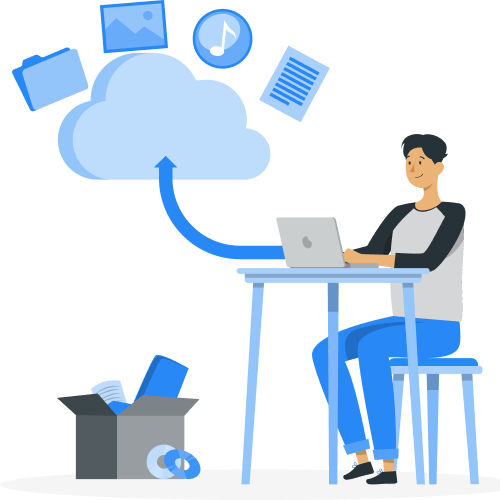 Maximize deployment efficiency with Azure, AWS, GCP, and private clouds for seamless CI, CD, and CM.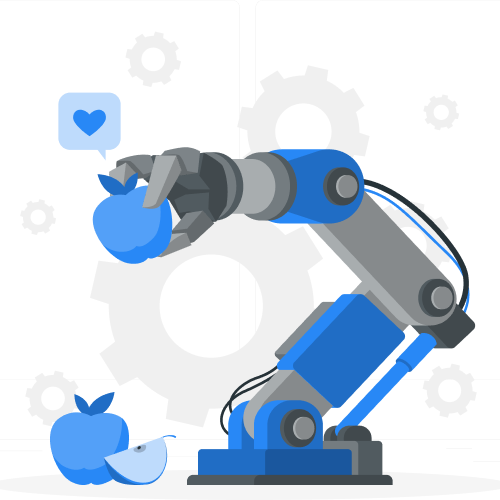 Develop customer-centric solutions leveraging cognitive technologies, including ML, DL, IIoT, NLP, Chatbots, and Smart Apps.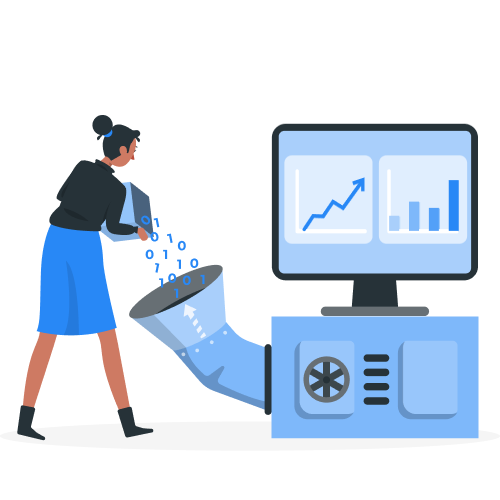 Unlock valuable insights by exploring all relevant data sources, transcending traditional BI limitations towards Big data.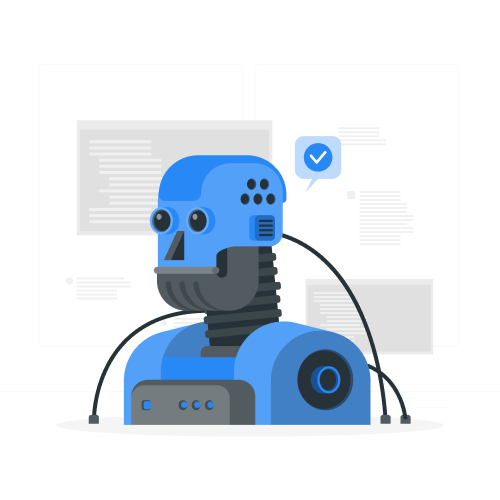 Stay ahead with cutting-edge AI, automation, and advanced solutions, aligning your tech team with evolving business and technology trends.
Perfect Matches: Bridgentech meets your staffing needs with the best IT talent for manufacturing. We deliver quality, not just quantity.
Temporary Staffing: Need skilled professionals for a specific project or short-term? We've got you covered.
Permanent Placements: Looking for long-term talent additions to your team? Count on us to find the perfect fit.
Work Culture Compatibility: We ensure that candidates have the required skills and fit seamlessly into your work culture.
We can help you meet your project deadlines, with efficient team augmentation. With Minimum Risks.
Ready to embark on your digital transformation journey? Get in touch with us today to discuss your IT needs. We're excited to learn about your unique challenges and goals, and how we can help you achieve them.