Evaluate & Trust Before Hiring
Source Best IT Professionals
Find remote, on-premise, or offshore IT specialists excelling in 80+ advanced technologies, open to contract-to-hire opportunities.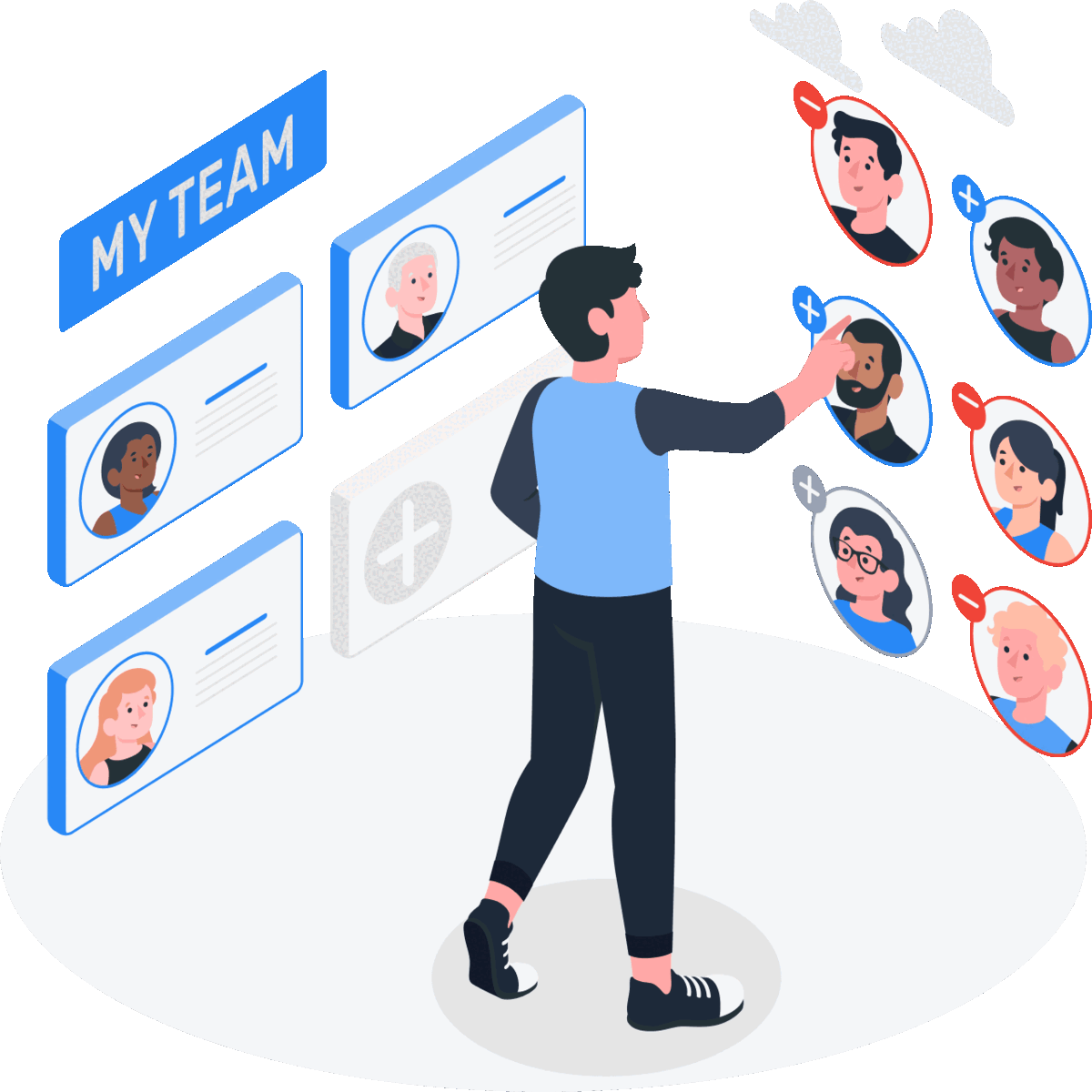 Sourcing Turn-Around-Time
Customer Effort Saved in Hiring
Employee Review on Glassdoor
Technology Skills Covered










Your go-to partner for contract-to-hire IT staffing, driving solutions via product-led hiring.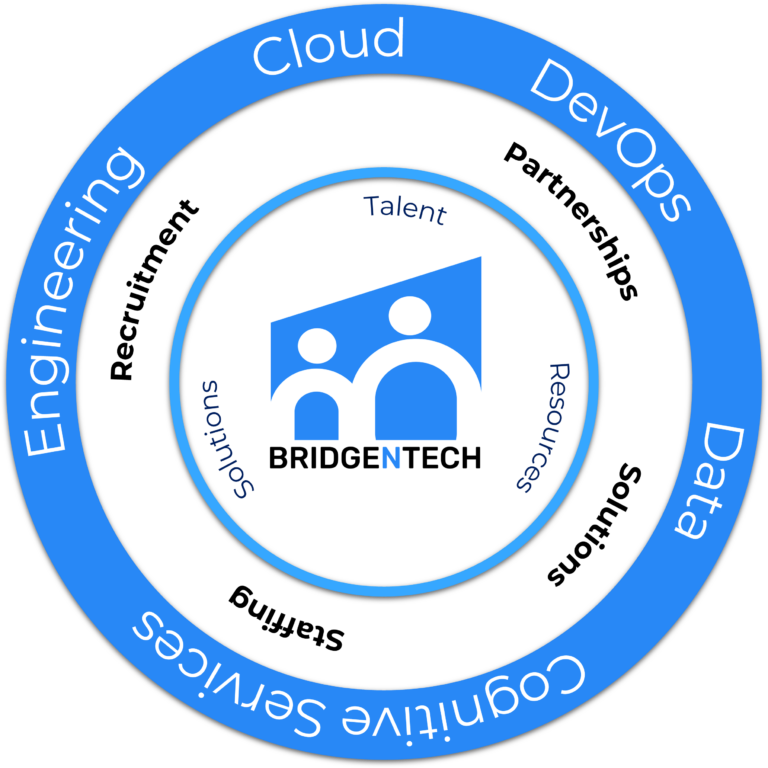 With a strong presence across Western Europe, North America, and Southeast Asia, BRIDGENTECH is a distinguished product-led services Provider in Contract-to-Hire Resource Augmentation and Technology Solutions.
Our cutting-edge platform, Hire++, streamlines the hiring process, enabling access to top IT professionals in their knowledge domain.
Focusing on trust-based hiring technology, value, and processes, we integrate Resource Augmentation and Managed IT solutions with Just-in-Time Hiring, delivering tailored services for startups and Fortune 500 companies.
Our global approach ensures long-term success while transcending traditional body shopping. We help Organizations build and augment their IT teams, providing deeply-vetted skilled IT Professionals for Growing Organizations across the Technology spectrum.
We leverage the best of AI, People and Technology to achieve remarkable speed, precision and cost-savings in delivery. We work with fast-growth Organizations and Start-ups for Just-in-time and Contract-to-hire recruitment and managed staffing, using in-house capabilities, people, process and technology to source handpicked pre-vetted IT Engineers and Experts.
Struggling to find Good IT Talent ?
Discover the BRIDGENTECH difference - where our unique approach to IT staffing and solutions takes centre stage. Combining targeted recruitment, comprehensive training, and a focus on trust-based hiring, we ensure the perfect fit for your business needs. Experience our unparalleled commitment to seamless project management and tailored delivery plans. Give us a try and witness firsthand how BRIDGENTECH can revolutionize your IT hiring experience.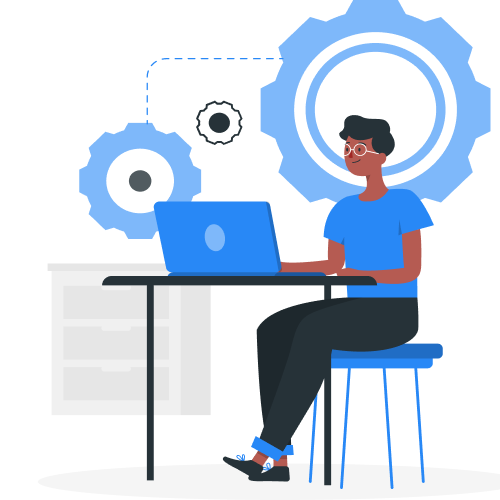 Boost team efficiency in developing and testing high-quality code and applications compatible with various architectures and tech stacks.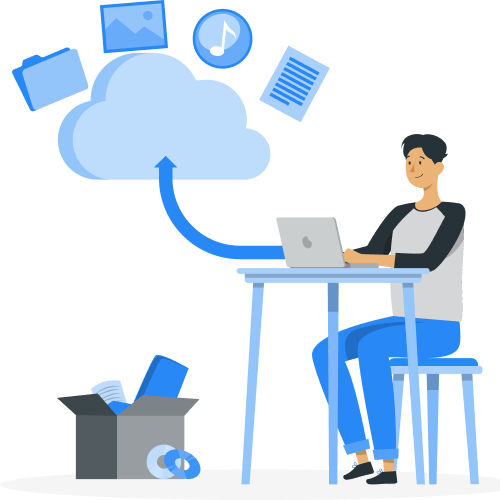 Maximize deployment efficiency with Azure, AWS, GCP, and private clouds for seamless CI, CD, and CM.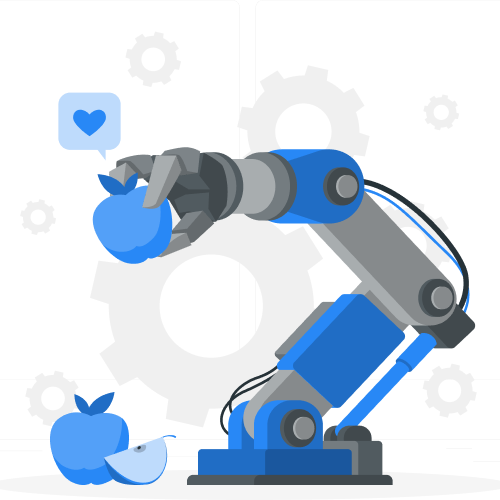 Develop customer-centric solutions leveraging cognitive technologies, including ML, DL, IIoT, NLP, Chatbots, and Smart Apps.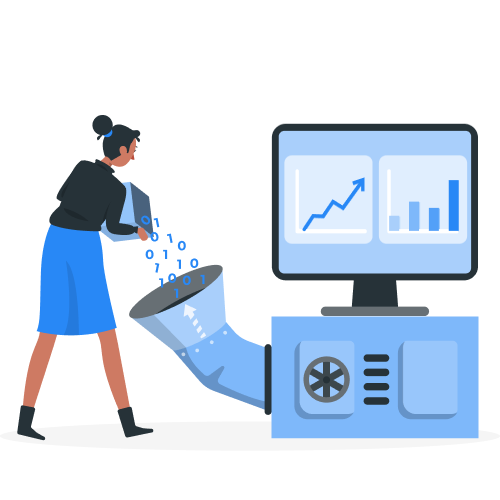 Unlock valuable insights by exploring all relevant data sources, transcending traditional BI limitations towards Big data.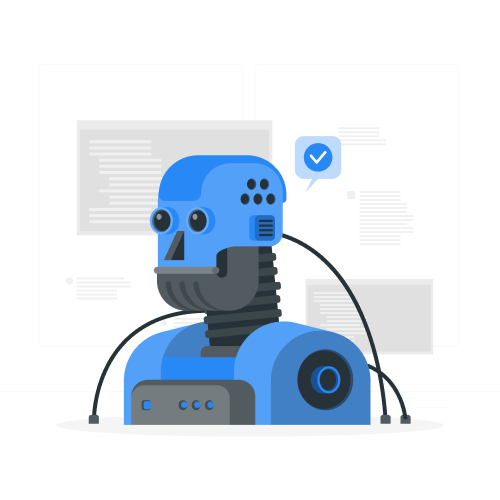 Stay ahead with cutting-edge AI, automation, and advanced solutions, aligning your tech team with evolving business and technology trends.
Resource Augmentation & Hiring Solutions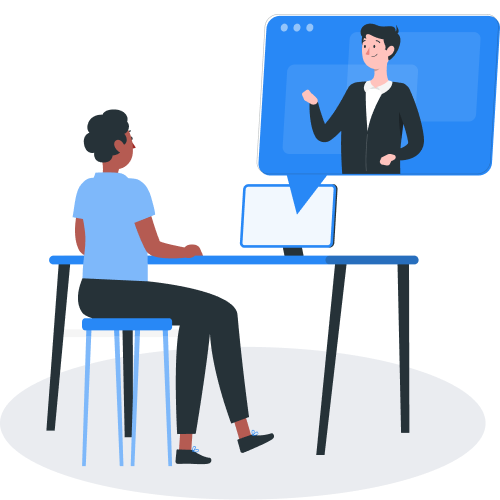 We help you avoid the risk of bad hire by allowing you time to find the right fit with the right employee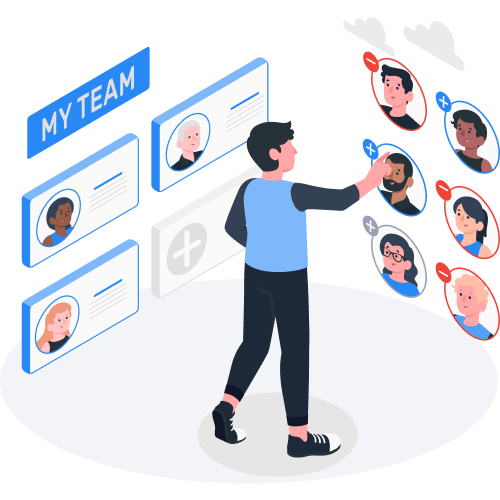 Our 5F framework ensures that we deliver the best-in-market remote resources with 118% faster time to deploy than our peers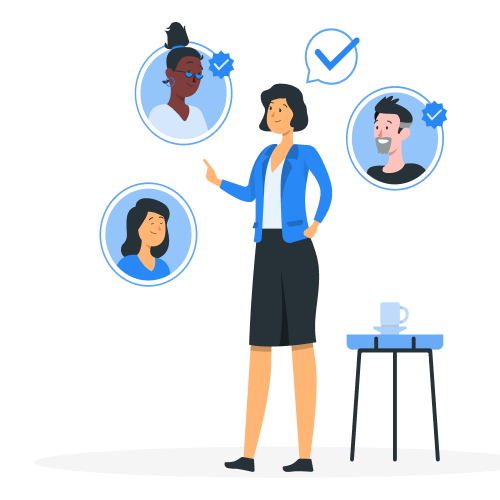 Get access to pre-vetted candidates at mid & senior technical roles from reputable and esteemed backgrounds
We are pioneering trust-based, Just-in-time Hiring.
Every Candidate's Resume we share with our Clients, is along with a detailed Assessment Report Card and a Video Interview, reducing wastage of their time, and optimizing their budgets and efforts for the client.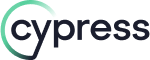 BridgenTech Differentiation
Focusing on trust-based hiring technology, value, and processes, we integrate Resource Augmentation and Managed IT solutions with Just-in-Time Hiring, delivering tailored services for startups and Fortune 500 companies.

People
At BRIDGENTECH, our team of experienced recruiters are adept at identifying and nurturing top talent across industries. They possess a deep understanding of the market and clients' needs, enabling them to find the perfect match for each role, ensuring long-term success for both parties.

Process
Our refined recruitment processes, combined with our focus on bridging intercultural gaps, allow us to create customized solutions for each client. This tailored approach streamlines the hiring experience, optimizing the success rate and ensuring seamless integration of candidates into their new roles.

Technology
Leveraging our cutting-edge, in-house product, Hire++, we revolutionize the hiring process by employing advanced technology to enhance the overall experience. This innovation not only streamlines the hiring journey but also ensures a more efficient and effective match between candidates and employers.

Pricing
Our fair and transparent pricing policy is designed to share the risk on deliverables, ensuring that our clients receive exceptional value without compromising on quality. This approach fosters trust and confidence, as clients know they are receiving the best possible service at a competitive price.
Their Feedback says it all.
Client Experiences: Hear the Success Stories of Our Just-in-Time Hiring Solutions
"BridgenTech's just-in-time hiring was a game-changer for our project. They matched us with skilled, ready-to-work professionals exactly when we needed them, ensuring our timelines remained on track."
"With BridgenTech, we found top-notch talent, right on time. Their just-in-time hiring approach streamlined our recruitment process, reducing time-to-hire and boosting our project's efficiency."
"BridgenTech's just-in-time hiring took our efficiency to the next level. Their precise matching process cut our hiring time by 40%, filling critical roles with top-notch talent. Very Impressive
Finding Needle in the Haystack.
Full Stack Developers
95%
Data Science and Analytics
87%
Artificial Intelligence(AI) and Machine Learning (ML)
95%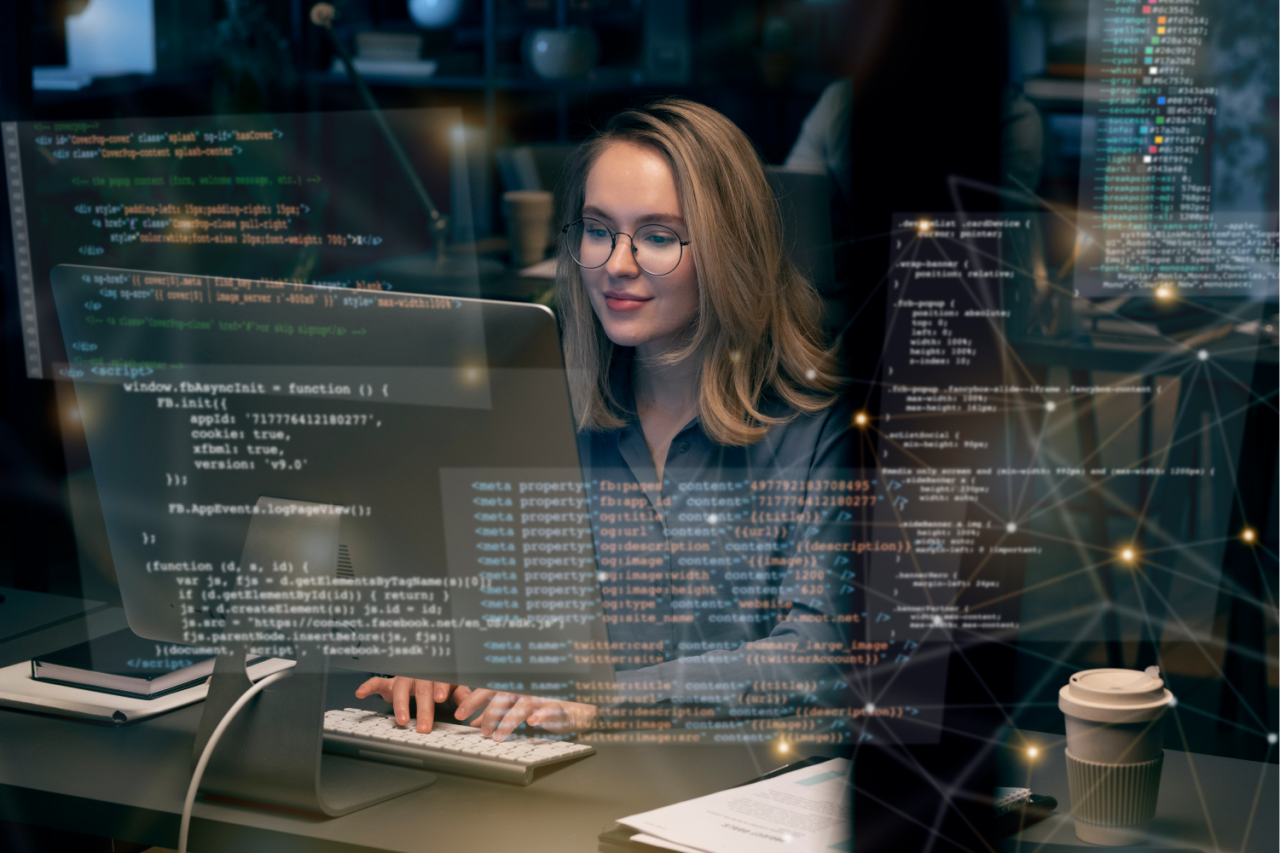 Please let us know what you are looking for.
Experience the synergy of technology and talent with BridgenTech, your compass in the ever-evolving digital landscape.